Mon, 28 May 2018
Pt6: How To Get Past A Bad Day
We all have BAD days it just depends on how quickly you get past it to get on your feet. The first person to get back on their feet after a blow usually wins. The question is are you willing to get back in the game faster than you ever have before. If so then take a listen. See you on the inside!
---
Wed, 23 May 2018
PT5: How To Use Technology To Improve Your Self Reset
Dave Rebro started as a Systems Engineer and Trainer for North Shore Computers (Glendale, WI) in 1992. A Midwest leader as an Apple Computers full-solution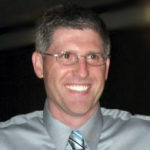 provider and reseller, North Shore Computers provided Mr. Rebro a solid foundation in the Apple Environment.
In 1994, Mr. Rebro became co-owner of Tallin Development Corporation, which developed one of the Apple environment's first network-based management software (Tallin Network Manager). That same year, Mr. Rebro also started DR Consulting Services, an independent Apple consulting company that serviced the business, education, non profit environments.
In 2000 (to present), Mr. Rebro started "The Wisconsin Network.com, LLC", which is a series of 5 web sites (including the popular RummageWisconsin.com site) that provide classified ad content, interaction and engagement, and helpful resources to the Wisconsin online community.
To this date, Mr. Rebro (Apple Certified Support Professional, Mac Integration, Evernote Certified Consultant) is a leading technology authority in Southeastern WI and across the web. He is helping professionals from all fields better their understanding, comfort level, and usage.
"I take great pride in and specialize in helping clients better leverage existing technologies, find new innovative solutions, relieve technology frustrations, build more confidence, save time, work smarter, and make more money with the help of technology." (And occasionally talk them down from the sometimes "scary" technology ledge!)
-Dave Rebro
Mr. Rebro's mission is to creatively teach and inspire hundreds of thousands of people to simplify and make day-to-day tasks easier through technology — so they can improve, grow, and expand their business and life, greatly impact others, and attract the results they desire.
"I appreciate you taking the time to learn more about me, please reach out to me for help with your technology needs. I look forward to working with you!"
-Dave Rebro
Technology Therapist
("iPad Expert Dave")
("The Paperless Professional")
Let's Connect
LinkedIn
Facebook
Twitter
YouTube
Come work with us today.

Specialties: Evernote Certified Business Consultant, Teaching, Integrating, Coaching, Technology Therapy, Mobile Sales and Marketing Workflow Development, Productivity and Task Management, Paperless Strategies, iPad, iPhone, Evernote Cloud-Based Workflows, Apple ID and iCloud Account Management, iOS Sync and Backup Strategies, iOS Device Deployment and Management, Executives, Sales Professionals, Builders, Professional Trades, Commercial and Residential Real Estate, Financial, Medical, Professional Sports, Education, and other Service Industries
Mindset That Drives Us
Our mindset focuses on one goal, to achieve the customer's definition of success. When we work with our customers, we intently listen to their desired outcomes and expectations on how to reach those outcomes. We understand many of those expectations are simple and often overlooked by other solution companies. We know that our customers just want to work with a company that is topic knowledgeable, consistently communicates, is reliable and shows up on time, shows respect, finishes what is promised, is sincerely honest, and ultimately trustworthy.
When comes down to it, our mindset is congruent with our customer's mindset.
What is our Special Sauce?
Mr. Rebro has been labeled as a teacher in a tech body with the ability to help people understand complex technology and apply it as a solution to their problem. This is done by understanding the end-user's problems and desired results, understanding the technology, and creatively finding the most efficient solution that is applicable to the desired results. The solution is communicated, implemented, managed, and taught in a clear, understandable, positive, and patient way.
---
Wed, 16 May 2018
Pt4: People Will Push You Off Your Path
Part 1 we talk about the reset
Part 2 we talk about the Routine
Part 3 We talk about Confidence
Part 4 We talk about the people that will get in the way of you becoming your personal best!!
---
Wed, 9 May 2018
pt3. Code of Confidence
Drip by drip you have the ability to be the best you can be in any situation. In each moment you have three choices. First you have the choice to be preset, second you can either be or not be confident, and lastly you can either be a jerk or be kind to others around you. In this show you will learn how to be confident, understand how others found confidence, and learn the unique understanding that to be confident sometimes it will hurt, sting, and it will make you want to quit but as you know we don't quit.
---
Wed, 2 May 2018
Start and Finish Your Daily Reset: PT2
how to start you reset part 2. Listen now!
---